Children are born natural scientists with the core skills of curiosity, observation, creativity, exploration, asking why and testing their hypothesis. Having a head start using the scientific principles, we wonder where along the way our children lost their interest for science. The inability to fill core vacancies in STEM related fields gives a dull picture of just what happens to our children as they develop. Science, Technology, Engineering and Mathematics (STEM) is an inter- disciplinary field of study which has revolutionize the globe and has presented needed solutions in fields such as engineering, medicine, technology, communication, aerospace and manufacturing to name a few. Given the right information about the STEM field, parents, families and teachers may guide children who are curious and creative to become competent professionals.
Who Are Engineers?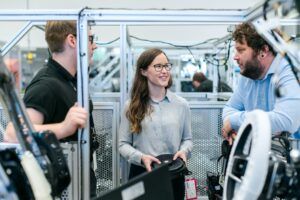 Thisis Engineering Raeng
Engineers are scientists who are designers, builders, inventors and critical thinkers. They practice in diverse disciplines covering:
Innovation of tools and machines from very minute to elaborate systems
Creation of aircrafts, cars, ships, trains, boats, other vehicles on land, sea and in space
Design and production of chemical compounds, robots and robotic systems, and software
Structuring of buildings, roads, bridges and cities
Engineers serve in multiple fields such as medicine, transportation, space, entertainment, construction, defense, telecommunication and much more.
Click here to view video to learn about engineers.
Top 6 STEM Skills For Raising An Engineer
The building block of STEM knowledge is best developed from an early age through skill building. Young children acquire skills through play, practice and deliberate teaching. So, what are the core skills parents, families and teachers must build to develop future engineers?
1. Spatial Skills – the ability to understand and acquire knowledge to manipulate space by learning positions, dimensions, distance and depth as well as formulating visual imagery and concepts in creating. Spatial skills are used to manipulate materials of diverse texture for stocking, building and designing.
2. Critical Thinking Skills – cognitive skills used for logic and reasoning. Used to respond to why and how; resulting in solving problems, leading new insights, discoveries and innovation.
3. Innovative Skills – ability to design or use pattern to build or create something. Children who are innovators are always fitting, making or creating something to test.
4. Problem Solving Skills- cognitive skills used to reason based on evidence or discovery in making judgment to arrive at decisions which are considered solutions to problems.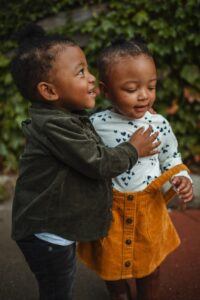 Nina Hill
5. Communication and Digital Literacy Skills – the use and understanding of specialized vocabulary, the ability to converse, understand and interpret digital language and use of technology and digital awareness.
6. Collaborative Skills – ability to work with others; sharing with and learning from others for a common goal.
Building The STEM Engineering Skills
Parents and families should provide opportunities for children to build requisite STEM skills at an early age, engage them when you are doing things around the home. Play is one of the best opportunities given to children to learn skill building. There are four types of play children may engage in (1) Pretend play that allow children to use their imagination. (2) Exploratory play that allow children to explore, investigate and experiment. (3) Guided play that allow adults to interact with children during play by guiding their thinking or arranging play to achieve desired outcomes. (4) Free play allowing children to play by choosing what and how in play.
Other opportunities include:
Purchase toys, books and games to build skills through play
Take children on field trips; let them watch movies and documentaries
Provide opportunity for children to meet and converse with experts in the engineering field
Let children participate in STEM fairs, challenges and projects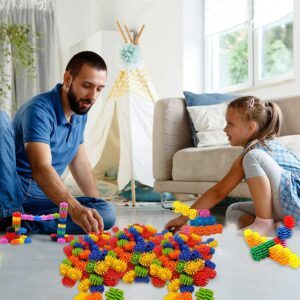 Amazon
Develop Spatial Skills – Encourage children to explore their environments; play outdoors, use treasure maps, graphical designs to illustrate and tell stories such as concept maps and diagrams.
Develop Critical Thinking Skills – Converse with children, relate to them using open-ended questions. Give opportunity to reason and think through logic games, chess/ checkers, jig saw puzzles, cross word puzzles, maize, give codes and symbols to decipher.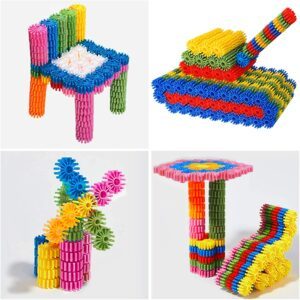 Amazon
Develop Innovative Skills – While children explore their environments, draw attention to structure, and patterns, let them try new things, show them how to fix and fit things around the home by explaining the principles by how things are built. Allow children to build and test prototype.
Develop Problem Solving Skills-. Allow children the opportunity to try hypothesis, involve them in critical thinking activities, converse with them to formulate judgment based on evidence, present what if situations. Give them things to do around the home and see how they go about doing it.
Istock photo
Develop Communication and Digital Literacy Skills – Use specific vocabulary in speech when communicating; provide technology to assist in learning, teach digital awareness early provide digital toys, teach use of digital appliances/ devices, read manuals to children for best use of digital appliances/ devices, let children describe how technology works.
Develop Collaborative Skills– engage children in family games and challenges encouraging team building and do team work. Allow them to assist in home activities such as baking, fitting things up, arranging, decorating and gardening.
Disclosure-This page has affiliate or referral links. As an Amazon Associate I earn from qualifying purchases. This means I receive a small commission if you decide to click through and buy anything. This is at no extra cost to you but helps me to maintain my website. The information in this post is based on research and professional experience. I am not paid for my opinions, suggestions or recommendations. I take the time to research the resources and make them available to you. I never recommend poor-quality products or create false reviews for sales. You are free to make your own decisions when purchasing. Full Disclosure
2 Top Recommended Resources For Raising Engineers
Now that we are aware of the STEM skills needed and how to hone them. Here are my top 2 picks for raising engineers. Click at number 1 and number 2 to purchase on Amazon. Make the best choice for your child's future and give any of the two for a holiday gift. It would make a wise investment.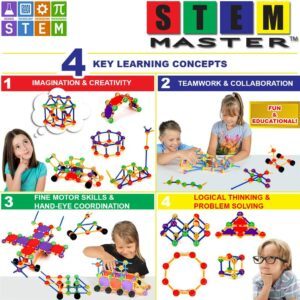 Amazon
MORE PIECES THAN OTHER SIMILAR SETS – This 176-piece set contains MORE balls, MORE wheels, and MORE connectors than other similar sets. It is the most value set on Amazon in terms of versatility and number of pieces. Because we're so confident you'll love our STEM educational construction building toy set, it's backed by our NO-HASSLE SATISFACTION GUARANTEE. If you don't love it for any reason, you can return it for a full refund.
FUN, PRODUCTIVE PLAY – At STEM Master, we believe in empowering children to boost creative learning and brain development. Our unique engineering set helps kids develop mental muscles through interactive play! Supports logical thinking, cognitive system development and reasoning. Perfect for preschool, kindergarten classrooms, and up.
PROMOTES STEM LEARNING – This innovative play set provides your child with a solid foundation for in-demand skills! From science and physics to math and geometry, our educational toys encourage kids to build their critical thinking and problem-solving abilities as well as their teamwork and social skills.
Amazon
INCLUDES BUILDER'S GUIDE – A full-color builder's guide with 42 ideas for beginner, intermediate and advanced builders ensure creativity, success and incredible geometrical configurations! Your purchase will also include our handy storage container, keeping your home clean and organized.
NON-TOXIC, CHILD-SAFE CONSTRUCTION – We care about safety as much as you do! Independently tested in a CPSC (U.S. Consumer Product Safety Commission) approved lab, our toys and storage containers are lead, BPA and phthalate-free. For a quick, hassle-free clean up, simply rinse the toys under warm water.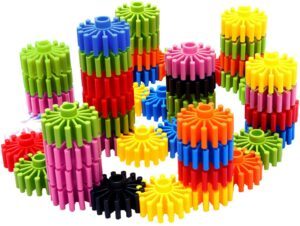 Amazon
High-Quality & Non-Toxic- Each piece of blocks is manufactured by high-quality, toxic-free, and lead-safe material with the highest standards to ensure the safety of the children. Bringing you and your family fun and excitement for years to come.
.

Assurance -All of our toys are eco-friendlily manufactured and exceed the strictest international toy safety standards in most cases.
STEM Education- Designed to enhance your children's Science, Technology, Engineering, and Math skills. Improve your kids' imagination and creativity by challenging them to build their own cars, animals, robots, and anything they can imagine! Our educational building blocks grow with your child, too!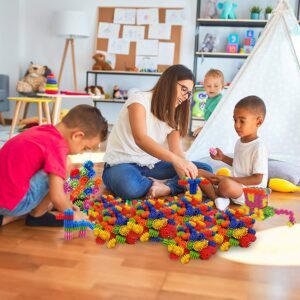 Amazon
Encourage your child to learn through play- Specially created to help your child develop hand-eye coordination, master fine motor skills, improve logical thinking, & boost vital problem-solving skills. It's the ultimate toy that also promotes the importance of teamwork & collaboration, builds social skills, supports creativity, and improves imagination through interactive play.
Enjoy the Interactive Time-Easy and safe for kids to play by themselves, play with families or friends, enhancing their interaction and communication, increasing the interaction between parents and children. It can help children away from the screen and protects their eyesight. Educational Toys Set give children a happy and healthy childhood.
5 Top Careers in Engineering
The need for engineers will continue to grow as society seeks to fill vacancies. Here are 5 top careers in engineering that parents, families and teachers can guide children in choosing based on their interest.
Aerospace Engineer– designs, constructs and operates aerospace vehicles, aircraft, and propulsion systems. Aerospace engineers research, develop and test new materials, engines, body shapes and structures for aerospace vehicles. Aerospace engineers are employed by civil aviation safety authorities.
Biomedical Engineer– research and designs equipment used to diagnose medical problems, use for treating and monitoring patients. Biomedical engineers also design artificial body parts such as joints and limbs. They work in hospitals and health care facilities.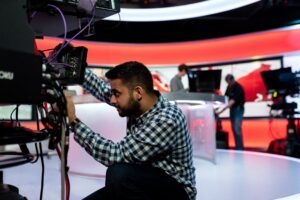 Thisis Engineering Raeng
Chemical Engineer– research materials and their properties, design and develop them into useful products. Chemical engineers exploit raw materials and their properties to produce food, paint, paper, ceramics, petrol, minerals, metals plastic, pharmaceutical products and cosmetics.
Civil engineer – research, plans, designs and constructs physical infrastructures such as roads, bridges, dams, harbors, railways, airports, towers, and buildings. Civil engineers also test structures, design and construct pipelines and sewage, gas and transport systems.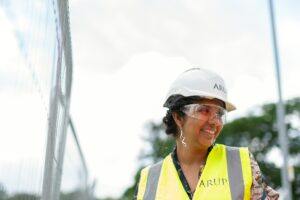 Thisis Engineering Raeng
Software Engineer– research and designs software systems to assist in almost all industries operational in society. Software engineers design software and software systems for air, road and space travel, medical treatment, banking, nuclear power plants, fire detection systems and telecommunication. Software Engineers create and support the digital world we operate in.
Take -A-Ways
This post presented the top 6 STEM skills to raise an engineer. The building block of STEM knowledge is best developed from an early age through skill building. Young children acquire skills through play, practice and deliberate teaching. Parents, families and teachers are given the guidance to assist them to create the best opportunities for their children in developing the requisite skills to be future engineers.
It is my desire that you found this post valuable and that you will make good on the recommendations offer to hone your child's engineering skills.
Please feel free to leave your opinions, ideas, comments, and questions relating to this post. I am more than happy to respond to you in a timely manner.
You are free to share or like this page on any of the above social networks. Click on them (Twitter, Facebook, Pinterest) on the top right of the page.
I welcome you sharing your child's experiences using the suggested resources. Thank you for stopping by and have fun engaging your children! Cheers to our future generations of top engineers!!!
Tracy-Ann Morgan-Smith, PhD, JP