Science Technology, Engineering and Math (STEM) education is the focus of teaching and learning for students of the 21st century. The future of society depends on finding solutions to meet the needs of a STEM driven global society. Parents, families and teachers have to work together in preparing our children to be a part of this STEM society now and in the future. Three-dimensional (3D) technology is one phenomenon of the STEM society we live in and has been used to meet several needs of our society in many industries. It is therefore fitting that we take a closer look at how we can hone children's 3D technology skills for them to succeed in STEM.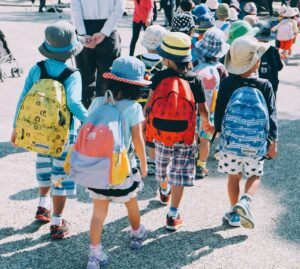 Note Thanun
Benefits of 3D Technology Learning
3D technology serves as an educational tool to support interaction and student-centered learning. It allows students the opportunity to transform digital designs into engineering projects to further develop STEM skills. Therefore, it supports project –based learning. It supports modeling in engineering design process. Students acquire procedural knowledge through modeling and this help them learn to solve problems by applying scientific and design principles. In short, it prepares our children to be designers, architects and engineers. 3D technology is widely used in digital media to create virtual reality (VR), using animation incorporating sight, sound, touch texture, taste and smell.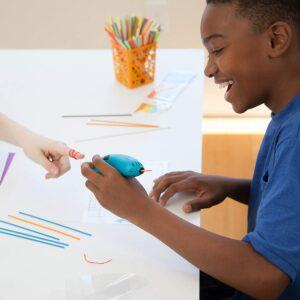 Amazon
Interesting Careers Using 3D Technology
Preparing your child to contribute to a STEM Society means having the knowledge of the STEM field. 3D technology has revolutionized our world and the innovation and creativity needed will be a plus for future generations since each day, new insights into this industry unfolds.
Broadcast and Motion Graphics – this industry needs animators, multimedia graphic artists. The film industry is a multi-billion industry. Animatics has brought new and modern characters even imaginary characters to life. The use of 3D tools brings stories alive, weather reports, Illustrations and broadcasts as well as the making of movies.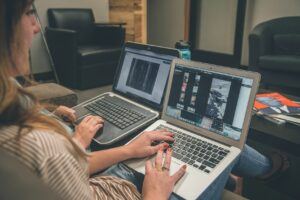 Neonbrand
Industrial and Architectural Design- 3D artists use programs to design architectural projects such as design of buildings. Interior designs such as the design of rooms or other specified spaces are done using 3D creativity as well. 3DS Max is a popular tool use for these designs.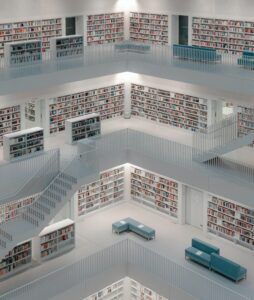 Johannes Mandle
Digital Fine Art Sculpture- sculptor sculpting in 3Dis innovation. Transcending traditional media such as stone or wood. This is a unique field. Mint industry needs this talent in currency production. A call for true creativity.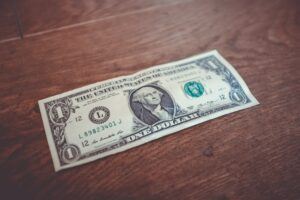 Neonbrand
3D Printing- 3D Printing and modeling have become mainstream. 3D printers are able to create designs and models for use in any industry. Even the current pandemic the healthcare industry has benefited with making of emergency supplies .3D printers can be used at home and school to provide children with practice and learning in making concrete models in enhancing learning in STEM.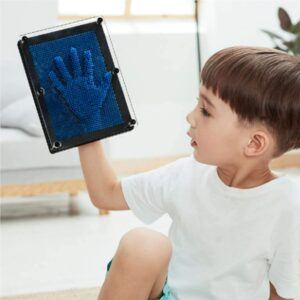 Amazon
3D Activities to Hone Your Child's STEM Skills
Having a 3D printer at home and or school is an excellent tool for teaching design and modeling principles. Additionally, you can expose your child to 3D modeling programs such as SketchUp, Solidworks, and Autodesk products to design, develop, and build digital designs. Project-based learning is best recommended. You can read a previous article on project-based learning here for more insight. Click here- Why Project-Based Learning is Best for My Child's STEM Awareness? | STEM Education 4 Children (benefitsofastemeducation.com)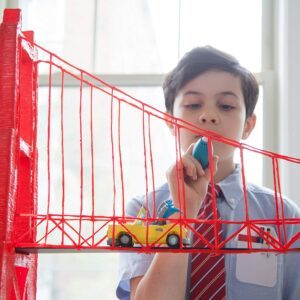 Amazon
3D STEM Toys -When shopping for toys ensure you purchase toys that give your child an opportunity to work with 3D. This is critical to early STEM awareness. Toys that allow your child to explore length, breadth, and depth and can be manipulated are preferred. They offer opportunities to learn the 3 spatial dimensions very early and parents and families should provide young children the opportunity for exploration.
Disclosure-This page has affiliate or referral links. As an Amazon Associate, I earn from qualifying purchases. This means I receive a small commission if you decide to click through and buy anything. This is at no extra cost to you but helps me to maintain my website. The information in this post is based on research and professional experience. I am not paid for my opinions, suggestions or recommendations. I take the time to research the resources and make them available to you. I never recommend poor-quality products or create false reviews for sales. You are free to make your own decisions when purchasing. Full Disclosure
Top Recommendations
Here are my top recommendations for 3D printer and 3D STEM toys. You can click on the name of each recommended product and purchase on Amazon. Investing in your child's learning pays high interest in the future.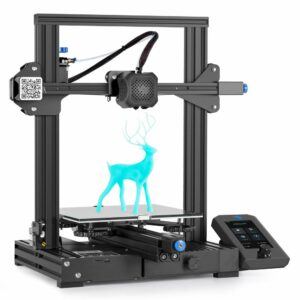 Amazon
Product Features:
Brand Name- Comgrow; Compatible Material- Polylactic Acid; Ean- 0649910291216, 071523512505; Included Components- 3D Printer; Item Weigh- 1.35 pound; Material- pla;Model Number- US1-Ender3 V2-FBA
Self-developed Silent Motherboard: The Ender-3 V2 built-in self-developed silent motherboard, which has stronger anti-interference, faster and more stable motion performance, silent printing and low decibel operation.
UL Certified MeanWell Power Supply: Equipped with MeanWell power supply, produced by the listed company with mature technology, meeting all the needs of fast heating and long-time printing. Moreover, the power supply is concealed in the machine, making it much safer.
Amazon
Effortless Filament Feed-in: Ender-3 V2 adds a rotary knob on the extruder, making loading and feeding filament process much easier; Brand new operation UI system and 4.3″ smart color screen greatly improve user experience.
Resume Printing Function: Can resume printing from the last recorded extruder position after suffering unexpected power outages, saving your time and reducing waste.
Carborundum Glass Platform: Enable the hotbed heat up quicker and prints adhere better without the warping. Ultra-smoothness even on the first layer.
Kindly ensure safety and supervision of children when using this product.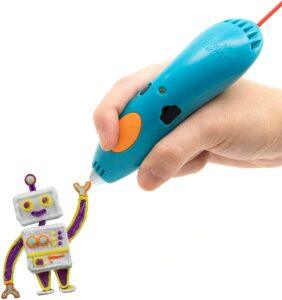 Amazon
[THE ONLY CHILD-SAFE 3D PEN] Designed with no hot parts, completely safe for kids aged 6+. Pen nozzle and plastic can be touched with no burn risks. Uses only the safest 3Doodler Start plastic filaments.
[NEW & REFINED] The 2020 edition of the 3Doodler Start features refined extrusion gears for a smoother 3D Drawing experience.
[STEM LEARNING AT HOME] As a tactile learning toy, the pen inspires creativity, design, planning, building and spatial understanding.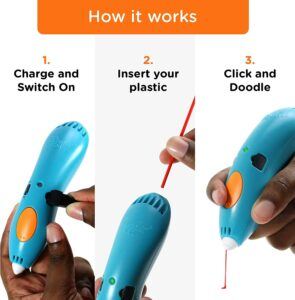 Amazon
[PLASTIC MADE IN THE USA] The 3Doodler Start uses a proprietary child-friendly PCL plastic made at our production facility in Ohio.
[NEW 3DOODLER APP] Get an interactive experience and doodle right on the screen using your 3Doodler Start! The app is packed with easy-to-follow stencil section instructions!
[THE COMPLETE 3D PEN KIT FOR KIDS] Each box includes 3Doodler Start 3D Pen, DoodlePad/Doodlemat, 2 Mixed-color Packs of Start plastics (48 Strands), Micro-USB Charger & Activity Guide + a ton of creative potential. Comes in a certified & sustainable brown packaging!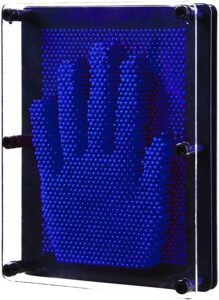 Amazon
【INSPIRE CREATIVITY & IMAGINATION】You can press an object into the wall of this plastic pins to leave an impressionable profile like Batman toy statue, your hand print or facial contour. It will create unimaginable 3Dsculptures,inspiring children's boundless creativity and imagination.
【UPGRADE PLASTIC PIN TOY】Unique plastic 3d pin art board is different from metal pin art toy. Upgrade for the new plastic pin material and more different colors for exercising color recognition.
【ROOM OR OFFICE DECORATION】This novelty pin toy not only a toy, also can be a artistic decoration for your room or office. Just stand close to the wall, avoiding falling down.
【HOT PASTIME TOY】It will bring happier pastime time at home or school playtime. Pin art Board is perfect for any children to play with their friend and family members.
【PACKAGE】Made of plastic pins and black plastic frame with clear plastic front. Carton package 8.5 x 6.5 x 2.8 In. Weight:0.97 LB
Take-A-Ways
This post was written to support parents, families and teachers to gain insights into how to hone children's 3D technology skills for them to succeed in STEM. 3D technology serves as an educational tool to support interaction and student-centered learning in the 21st century . 3D technology is an excellent empowerment technique that opens many new paths for children to hone their STEM skills and offers practice and motivation in becoming future STEM professionals.
It is my sincere desire that this post was relevant and assisted you to support your child. Please feel free to leave your opinions, ideas, comments, and questions relating to this post. I am more than happy to respond to you in a timely manner.
You are free to share or like this page on any of the above social network. Click on them (Twitter, Facebook, Pinterest) on the top right of the page.
I welcome you sharing your children's experiences using the suggested resources. Thank you for stopping by and have fun engaging your children!
Tracy-Ann Morgan-Smith, PhD, JP