Children of the 21st century must be educated to foster science, technology, engineering and mathematics (STEM) thinking as they explore the world around them based on their curiosity. Parents, families and teachers may aid children in building and expanding their convergent and divergent thinking, creativity, and sheer joy of figuring things out. Children are fascinated by the wonders of outer space and can be scaffold to reason scientifically and learn about space from adults who provide resources to build their STEM space awareness.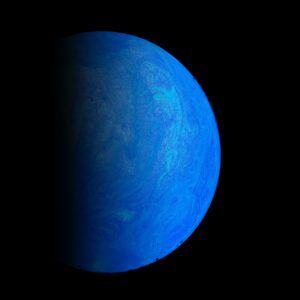 Daniel Olah
Learning by Doing
One of the best ways to foster children's interest in STEM is to allow them to learn by doing. When this is done, they are better able to investigate through discovery, synthesizing and organizing knowledge. They ultimately become better problem solvers. Children are able to understand the processes that resulted in the evidence, feel more confident to try new ideas in their environment, connect previous knowledge to new knowledge and most importantly, learn to find solutions to problems.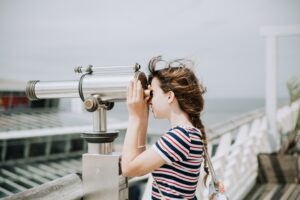 Paypal Me Ninekoepfer
Since children have a natural interest about the wonders of outer space, this interest should be purposefully developed. Parents, families and teachers should connect children with space career interest from an early age. Additionally, children should be exposed to tools and resources related to space so that they become confident and familiar with how they are used and their purposes.
Why Should Children Learn About Space?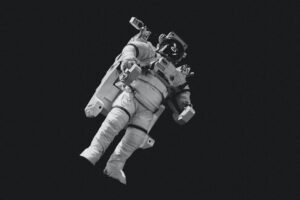 Brian McGowan
We need children to have appreciation for the universe and our planet's relationship to it.
Support children's curiosity and build awareness for care of the earth and the universe in general
Learn amazing facts about the universe
Arouse interest in STEM space careers and the economic opportunities this provides
Become aware of how they can contribute to new scientific discoveries
Foster children's awareness of how human activities affect the earth and universe in general
28 STEM Space Careers for Your Child
Arnold Zhou
Parents there are so many interesting STEM space careers your child can chose from. You have to take an interest in reading through the list as you prepare your child for the STEM global society he or she will have to contribute to. Not only are these careers interested, they offer great remuneration, experience and the share joy of doing.
1. Robotics engineer – design, test, build and maintain robots and robotic systems to perform work (very important for use in work not done by humans).
2. Earth observation scientist – collects images and other data gathered by satellites to gain information about changes in the environment relating to land sea and air, temperatures and natural disasters. Information gathering aids in mitigating and responding to disasters and improve measures to fight climate change through environmental studies.
3. Astronomer–  is a scientist who studies the solar system, such as planets, the sun, comets, and asteroids, stars, galaxies, black holes, or pulsar and how they work. An astronomer uses tools such as optical and space-based telescopes for observation and data collection.
4. Navigational Scientist -uses satellite data for navigation, tracking using GPS to determine location and destination of air crafts, ships etc.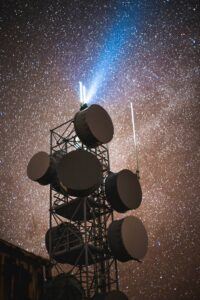 Steve Halama
5. Science communicator – informs, educate, shares and build awareness of science topics, discoveries and phenomena.
6. Aerodynamicist- designs and research efficient ways to construct spacecrafts to maximize their performance in responding to simulated environments. Looking at the most efficient shape of space crafts for take off to survive long mission in space.
7. Space Technician– builds and tests spacecraft and systems carrying out laboratory testing.
8. Radio engineer –test, analyze, design and support specifications for radio frequency systems and subsystems.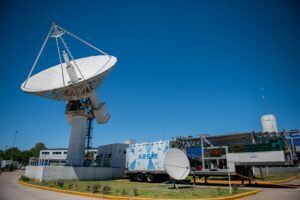 Andrea Abdala
9. Space electrical engineer– deals with space disciplines relating to systems and sub systems. Areas include, frequency references and associated tools and techniques, electromagnetic and wave interaction aspects, telemetry tracking and uses equipment and technologies for navigation and telecom.
10. Space assembly engineer– develops, test plans, designs and operates testing equipment. Carries out tests and designs for robotic subsystems.
`11.  Space software engineer– designs, builds, test and support software solutions especially used to control satellites for system development.
12. Space systems engineer– interfaces with hardware and software designers in providing system engineering functions in leading mission and spacecraft design.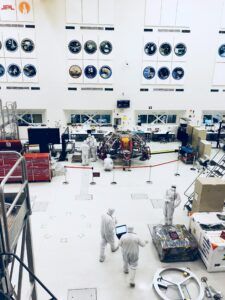 Margaux Olverd
13. Propulsion engineer– builds propulsion systems for aircraft, spacecraft, or missiles, Develops assessment tools to determine if equipment will work in practice (pilot launch).
14. Space project manager – develops and manages space-related projects to address a variety of issues.
15. Space lecturer– gives instruction in space discipline areas may include astronautics, aerodynamics, space missions and space systems engineering.
16. Meteorologist – uses scientific instruments and principles to observe and explains or forecasts how earth's atmosphere affects the earth and humans who inhabit it.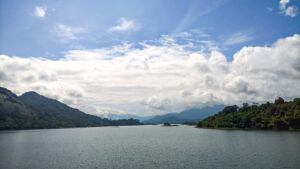 Azhar Pulz
17. Space researcher– carries out scientific studies about outer space, the earth and the universe and gather information to advance understanding of the earth and universe in general. Areas include, biology, medicine, space physics, planetary science and astrophysics.
18. Astronaut– having training in human flight program to pilot, command or is a crew member on a spacecraft.
19. Space craft operator– guides and control spacecraft from launching to ensuring a successful mission.
20. Disaster response coordinator – gather data on disasters or potential disasters and effectively communicate this to ensure the best response and risk mitigation.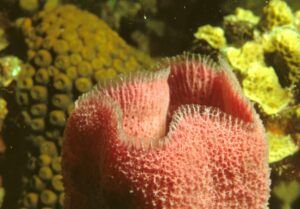 Noaa Yfn
21. Oceanographer – uses scientific principles and instruments to study the ocean, climate change, pollution and matters affecting marine life.
22. Doctor -Space medicine – deals with the relationships among systems that influence the health of humans in the flight and spaceflight environments
23. Space lawyer– deals with matters relating to space -related activities and the laws governing these matters.
24. Agricultural data analyst– uses data to collect information on the agricultural land conditions and changes to inform farmers on the use of land and provides data for environmental research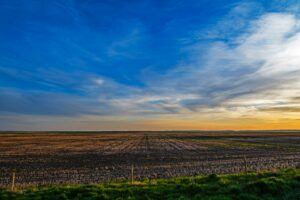 Bill Pennell
25. Astrophysicist– uses the principles of physics to study the solar system, stars, galaxies, and the universe. Areas of interest may include gravity, electromagnetism, and nuclear interactions.
26. Planetary scientist – a scientist who studies the solar system and bodies found it is such as planets, moons, asteroids, meteorites, comets and dust . A planetary scientist is considered an expert in areas such as astronomy, geography, physics, chemistry and biology.
27. Geophysicist- studies aspects of the earth and its field. Areas of focus include earth's gravity, magnetic, electrical, and seismic activity.
28. Geo chemist – studies and analyses the chemical composition and development of the earth by focusing investigation on rocks, soil and minerals.
Click on banner below to purchase telescope

Disclosure-This page contains affiliate or referral links which lead to products I may receive compensation for if you decide to click through and buy anything. I receive a small commission that helps me maintain this website. This is at no extra cost to you. The information in this post is based on research and my professional experience. I am not paid for my opinions, suggestions and or recommendations. I take the time to research the best resources and make them available to you. I never recommend poor-quality products or create false reviews for sales. You are free to make your own decisions when purchasing.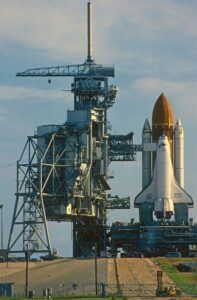 Terence Burke
Recommended STEM Space Activities and Tools
Providing children with tools to develop their awareness of space and the knowledge of the universe is fascinating. Parents, families and teachers may provide real tools to facilitate this awareness using simple play and learn activities.
Children love pretense play what better way to see them start using a telescope to view the stars through simple family fun time. Give them this opportunity and see how easy it is to structure a story line or watch them dress as an astronaut. Give them play dough to build clusters of stars or build colony on another planet.
Here are tools used by space experts that you can purchase for your child. Click on the link below to make purchase

Lunt Solar Systems provides the highest-quality telescopes and filter products. Start on your voyage across the universe with different accessories ranging from eyepieces, adapters, and focuses. Enjoy discovering the sun with high-end telescopes with advanced solar observation methods. Very proud to put "Made in the USA" on all our Telescopes and Filter products.
Lunt has 20 years of experience in the design and manufacturing of various devices that are approved and ISO certified as protective eye wear and optics and has a long history of working with US government entities, including NASA and the US Air, as well as numerous educational institutions.
Product categories- Telescopes, Astronomy, Eyepieces, Filter, Gifts, Technology, Gadgets, Medical Supplies, Solar Eclipse Sunglasses
A clear night sky offers an ever-changing display of fascinating objects to see — stars, constellations, and bright planets, often the moon, and sometimes special events like meteor showers. Observing the night sky can be done with no special equipment, although a sky map can be very useful. Binoculars or a good beginner telescope and we have a guide here will enhance some experiences and bring some otherwise invisible objects into view. So what is in the sky tonight? Click here
Next Total Eclipse is 14th December purchase your solar eclipse sun glasses.
NASA STEM Activities and Resources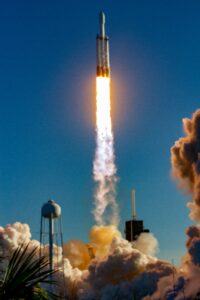 Bill Jelen
National Aeronautics and Space Administration (NASA) is very keen on raising awareness for children and families relating to STEM and in particular outer space. Here are some activities and resources parents, families and teachers can use to build children's STEM space awareness and STEM awareness in general. Please click the links to access.
1. NASA For Kids Introduction to Engineering
NASA for Kids: Intro to Engineering
2. Space Place Explore Earth And Space
Welcome to Space Place Live! | NASA Space Place – NASA Science for Kids
3. STEM Activities for Children Grades K-4
NASA STEM @ Home For Students Grades K-4
4. STEM Activities for Children Grades 5-8
NASA STEM @ Home For Students Grades 5-8
5. STEM Activities for Children Grades 9-12
NASA STEM @ Home For Students Grades 9-12
Take-A- Ways
Children are fascinated by the wonders of outer space and can be scaffold to be able to reason scientifically and learn about space from adults who provide resources to build their STEM space awareness. Children should be exposed to STEM space careers, tools and resources related to space so that they become confident and familiar with career choices,  how tools are used and their purposes.
Lunt Solar Systems provides the highest-quality telescopes and other related space tools for purchasing. This gives the best opportunity for parents and families to build their children space awareness.
Click the banner below to go now and purchase or look around to see tools available.
This post was written to assist parents, families and teachers in boosting children's STEM space Awareness and presented 28 fascinating and interesting STEM space career choices for children. It is my sincere desire that you found this post of interest.  Please feel free to leave your opinions, ideas, comments, and questions relating to this post. I am more than happy to respond to you in a timely manner.
You are free to share or like this page on any of the above social network. Click on them (Twitter, Facebook, Pinterest) on the top right of the page.
I welcome you sharing your children's experiences using the suggested resources. Thank you for stopping by and have fun engaging your children!
Tracy-Ann Morgan-Smith, PhD, JP