Educational apps are digital tools that support learning and influence children's learning outcomes. They motivate children and provide interactive experiences which provide feedback for improving skills and concepts in science, technology, engineering and math (STEM). Apps offer children learning through practice. If you are a parent and or teacher using digital tools to support children's learning, here are the 10 best apps for kids STEM awareness and they are under $4.00. This is your prime opportunity to use technology as a learning tool to ensure children's STEM proficiency.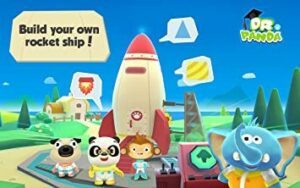 Amazon
How to Choose Appropriate Apps for STEM Learning?
1. Ensure adults know what are the learning and or developmental needs of children to be addressed.
2. Parents / teachers can start by asking what are the concepts and or skills that need to be developed, expanded or build upon in science, technology, engineering and math.
3. After specific learning objectives are defined, choose by going through offerings and child's interests.
4. Ensure there are linkages between prior learning and new learning experiences and or opportunities.
Best Picks
1, Provide children with apps that are developmentally appropriate so that they will have fun, learn the skills and or concepts required.
2. Apps should be relatively inexpensive, easily installed, provides positive interactions and support needed to harness learning.
3, Choose apps from industry providers that build their products on sound research in child development and content subject matter.
4. Ensure safety of the apps. This means no distractions after installation or sharing features.
5. Ensure you purchase full version of apps.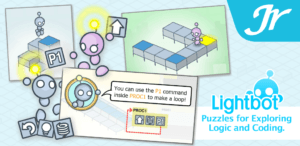 Amazon
Definitely NO to These Features
1. Be careful of some free apps available for children, free is not always best. Some providers use "Free" to lure children into ads. For example, one way used is to offer introductory level and as soon as children walk through, offerings for added levels with costings are shown. Other times some key features are disabled. -RED FLAG!
2. Don't be swayed by recommendations offered by some app developers as the recommendations most times are from sponsored users not neutral parties. Amazon has great reviews from product users which are people just like you. They have years of experience in offering families products .
3. Avoid apps with features marketing your child.
4. Avoid apps offering Sharing Features. You do not want your child to encounter strangers online.
Disclosure-This page has affiliate or referral links. As an Amazon Associate I earn from qualifying purchases. This means I receive a small commission if you decide to click through and buy anything. This is at no extra cost to you but helps me to maintain my website. The information in this post is based on research and my professional experience. I am not paid for my opinions, suggestions and or recommendations. I take the time to research resources and make them available to you. I never recommend poor-quality products or create false reviews for sales. You are free to make your own decisions when purchasing. Full Disclosure
Recommended 10 Best Apps for Kids' STEM Awareness under $4.00
These top 10 best apps for kids STEM learning are in Amazon's category the best sellers and have reviews from people just like you who are users of the products. Best of all they are available instantly no waiting!

Amazon
Amazon Best Sellers Rank:#16 in Education (Apps & Games)
Offerings:
3… 2… 1… Lift off with a new Dr. Panda in Space update!
– Delve deeper into space! Explore new planets, and a brand new mini game!
– Help Dr. Panda and Richie the Raccoon refuel their rocket ship
– Bug fixes and performance improvements for a more optimized play experience
Customize your own space ship
Explore the stars!
Meet and play with cute aliens!
Collect plants to feed to aliens for tons of different reactions!
Dozens of activities to discover-repair space ships, take care of your astronauts, and more!
Play in zero gravity with Dr. Panda
No third party ads or in app purchases

Amazon Best Sellers Rank:#15 in Education (Apps & Games)
From the multi award-winning animators and producers of BAFTA nominated preschool learning favorites Alphablocks and Numberblocks, we bring you Numberblocks Hide and Seek. As seen on CBeebies.
Offerings:
This app helps your child get to grips with addition, number bonds and other key number skills. Find the hidden Numberblocks, add them together and see what happens.
● Every time you get to Ten, you win something new to play with.
► Play hide-and-seek! Tap on the Numberblocks when they poke their heads out.
► When you have found two Numberblocks, drag one on top of the other to start the number magic.
► Predict what will happen when you add them together – if you don't know, take a guess.
► Make the number magic happen yourself: drag both Numberblocks into the white shape. Watch the number magic happen.
► Keep finding more Numberblocks and adding them on until you make a Ten.
► An animation plays to celebrate every time you make Ten.
► You will also discover a new interactive plaything in the park. Try playing with it!
As you keep playing, the sums get gradually harder and the Numberblocks try out new number shapes. This helps children get better at recognizing amounts on sight. If a Numberblock looks unfamiliar, try counting their blocks!
Keep going to fill the park with playthings. After discovering all 20, you can restart the game and play again. Repeat play is a great way to get better at your number bonds and predicting which Numberblocks you will make.
Amazon
App of the Week by BBC Focus Magazine
Apps of the Month by The Guardian
"A playful and amusing introduction to a big STEM concept!" – Madison Public Library
• "Sneak scientific knowledge under a child's radar by turning it into a game" – The Sunday Times
Offerings:
A simple introduction to DNA, biology and genetics
Build up to 200 billion unique monsters!
Complete the DNA puzzles, swap their pieces to mutate
Tap on body parts to trigger random mutations
Transform monsters in real-time while they dance, sleep, eat, skate & more!
Save your creatures in a ready-to-play library
Save snapshots of your monsters stamped with their DNA code
Parents' section includes basic info on DNA, illustrated tutorial, interaction hints & play ideas
Ideal for kids 4-9 years old
Safe for kids: COPPA compliant, no 3rd party ads, no in-app purchases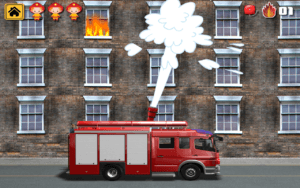 Amazon
The best-selling Kids Vehicles 1: Interactive Fire Truck by 22learn arrives on Android!
Developed by an award-winning education studio, 22learn, the creator of the best-selling Abby Basic Skills app, in cooperation with educational specialists.
Offerings:
Become a firefighter! Drive and play with theInteractive 3D fire truck ! Save the world from fire!
In four games, children drive a fire truck, explore it, extinguish fire, and learn to locate hidden tools and truck parts
Four engaging activities, tons of realistic animations and sound effects, child-friendly interface, and a colorful, fire truck-themed design
Develop problem solving skills, knowledge about fire trucks, and attention control
Numerous adorable animations
All pronunciation by professional voice-over artists
Amazon
Amazon Best Sellers Rank: # 81 in Education (Apps & Games)
Offerings:
A classic balloon popping game for babies and preschoolers
Colorful graphics and cheerful music, cute animals and various backgrounds!
There are 5 different game modes in ten languages:
English, Spanish, German, French, Portuguese, Italian, Russian, Dutch, Swedish and Indonesian
Adjust the speed and size of the balloons your child's skill level
For kids with visual impairments such as CVI you can disable background images and increase the size of the balloons in order to make them easier to pop.
Amazon
Amazon Best Sellers Rank:#24 in Education (Apps & Games)
Offerings:
My Pretend House – Kids Playhouse Family home is fun for kids of all ages who love pretend games!
Play in several bedrooms in the house! Set up the Kitchen, put the pies in the oven, unbag the groceries, and feed the baby! Feels like a real kitchen!!
Play in the bedroom, and take out clothes from the closet, and organize shoes, and more!
Play on the beds, tap the baby mobile, touch the lamps, and play and have fun in the bedroom!
Play outside in the yard at the pool, or go inside the garage and repair a bicycle using a medley of tools!
Amazon
Amazon Best Sellers Rank #1 in Arcade Games
Offerings:
Prepare for a near impossible challenge in the world of Geometry Dash
Push your skills to the limit as you jump, fly and flip your way through dangerous passages and spiky obstacles
Lots of levels with unique soundtracks!
Build and share your own levels using the level editor!
Unlock new icons and colors to customize your character!
Fly rockets, flip gravity and much more!
Use practice mode to sharpen your skills!
Lots of achievements and rewards!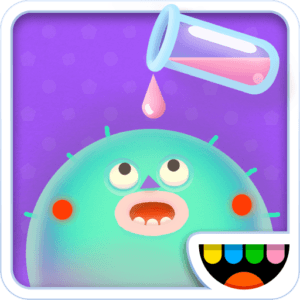 Amazon Best Sellers Rank #2 in Education for Kids
Offerings:
Calling all future scientists!
Welcome to Toca Lab: Elements! Explore the colorful and electrifying world of science and meet all 118 of the elements from the periodic table.
Discover elements by experimenting with the lab tools!
* Take your element for a spin in the centrifuge.
* Warm them up in the Bunsen burner.
* Put the element on ice with the cooling agent!
* Add a drop or two of mysterious liquids from the test tubes.
* Change their voltage and make them magnetic with the oscilloscope.
Each element has its own personality. In Toca Lab: Elements, what does Neon sound like? Is Gold heavy or light? Is Nitrogen squishy or hard? Explore, inspect, and study each one and let us know! Can you find all 118?
The time has come, future scientists, to head into the lab to explore and discover. Put on your lab coat and protective eye gear because things are about to get experimental!
Amazon
A programming puzzle game specifically for children ages 4-8 years
Offerings:
You can play as Boybot or Girlbot as you solve puzzles that use game mechanics that are based on Computer Science ideas.
Lightbot Junior cultivates a real understanding of sequencing instructions, debugging problems, creating reusable procedures and executing loops.
Educators around the world are choosing to use Lightbot first when introducing their students to programming, coding and Computer Science.
Lightbot Junior features 42 levels. This version can be played in English, French, Russian, Brazilian Portuguese, Spanish, Traditional Chinese, Simplified Chinese, Norwegian, Slovenian, Romanian, Indonesian, German, Polish, Danish, Croatian, Dutch, Slovak, Czech, Greek, Italian, Japanese, Korean, Malay, Thai, Hindi, Swedish, Finnish and Hungarian!
Just hit the associated flag icon on the main screen to select a language.
Lightbot features multiple save slots and separate progress tracking for multiple players.
Multiple players can advance at their own pace in their own save slot, and also compete on number of levels finished, number of stars collected and number of overall commands used to complete the game.
Amazon
Offerings:
Children must use all their wits to navigate 32 spunky characters through 270 levels of increasingly complex mazes (135 for ages 3-5 and 135 for ages 5-9).
Whether fans of the original, highly addictive rolling ball plat former clamoring for more, or new to the world of these irresistible balls with the pocketfuls of personality.
Thinkrolls 2 will prove a thought-provoking challenge second to none!
This clever game of logic keeps kids on their toes as they use properties of matter and basic physics to make their Thinkrolls not only roll, but float, glide and teleport through a series of themed chapters.
Each gradually introduces a new scientific concept in an accessible, easy to understand way.
As kids explore and master, through trial and error, how to navigate the twists, turns and many pitfalls, they gain confidence in their deductive reasoning and ability to problem solve.
Completing the puzzles requires juggling multiple possibilities, but by thoughtfully combining elements and planning moves well in advance.
Players keep their Thinkrolls happily rolling along.
Think Roolls Logic and Physics puzzle for Kids
Language neutral game-play
COPPA compliant, no ads, no in-app billing.
Take-A-Ways
Apps are digital tools that support learning and influence children's learning outcomes. They are great for building children's STEM awareness by providing learning opportunities through practice. Feed backs and much engagement, motivation and interactions take place and this provides positive learning experiences for children.
Parents, families and teachers are encouraged to ensure they know how to choose developmentally appropriate apps for children's STEM learning. The recommended inexpensive apps in this post should be able to provide children with the much-needed learning opportunities based on their needs and interests in STEM. Always ensure your child's safety while online.
I welcome you sharing your child's experiences using these suggested resource. Please feel free to leave your opinions, ideas, comments, and questions relating to this post below. I am more than happy to respond to you in a timely manner.
You  are free to share or like this page on any of the above social network. Click on them (Twitter, Facebook, Pinterest) on the top right of the page.
Thank you for stopping by and have fun engaging your children!
Tracy-Ann Morgan-Smith, PhD, JP