Global societies are concern with the poor level of math proficiency of populations. Math proficiency is very much important for the current and future success of countries. Parents and families can help to increase math proficiency within each family by providing LEGO interactive bricks for learning math for children ages 2-5 years old.
Click here for a LEGO adventure
The experts claim that children in pre-K and kindergarten who have good math knowledge will do well in first grade and beyond in math and reading (Watts, Duncan, Clements & Sarama, 2018).This will result in increasing the number of children who will graduate from high school and enroll in college. The ripple effect also means families will be able to close income and race/ethnicity gaps. Math proficiency is also the foundation for learning STEM.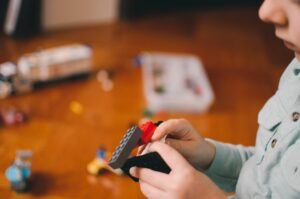 Kelly Sikkema
How to Support My Child?
Now that the strong arguments for learning math is put forward, how can parents and families harness the early learning opportunities to teach math skills and concepts to young children? The best way to support young children's learning is to provide opportunity for play and to support learning goals with intentional resources to meet children's learning needs (Morgan-Smith, 2019).
One factor that is pressing is the fact some parents feel they are not clear on how to engage their children in learning math and what learning resources to purchase. I welcome this opportunity to introduce you to LEGO Duplo -All-in-one Box of Fun an ideal bundle for your child's early math learning. I have taken the time to present to you the math concepts and skills and possible ways you can intentionally engage your child while at play.
Disclosure-This page contains affiliate or referral links which lead to products I may receive compensation for if you decide to click through and buy anything. I receive a small commission that helps me maintain this website. This is at no extra cost to you. The information in this post is based on research and professional experience. I am not paid for my opinions, suggestions or recommendations. I take the time to research the best resources and make them available to you. I never recommend poor-quality products or create false reviews for sales. You are free to make your own decisions when purchasing. 
Recommended for You
Recommended for children 2-5 years old
Pros
This set has 65 pieces of multi- colored interactive bricks
inclusive of bricks with numbers and number quantity
Includes one Duplo boy figure and dog figure
Construction frames and wagon
The container provides for the safe keeping of bricks and allows for storage at home and handy if you need to travel with it.
The bricks are medium- sized very durable and you can get replacement parts from LEGO if your child misplaces any of the bricks or features.
Of course this speaks to sustainability and great investment for your money spent. LEGO Duplo -All-in-one -Box-of-Fun set is recommended for early math learning in number knowledge, geometry and spatial awareness and for your child to have fun while learning doing creative activities.
Number Knowledge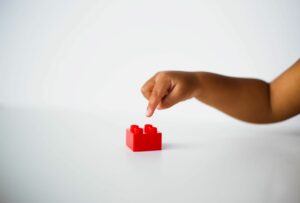 Caleb Angel
Number knowledge refers to the knowledge and understanding of numbers, number quantity, counting and number relationships and properties. For children ages 2-5 years old they need to learn to count and have an understanding of  numbers used verbally and the written symbols for the numbers. They also need to know how much or the quantity of a set for example, with number 2,  two objects represents the symbol.
Children learn the name for numbers and how to count in their home language. They also learn to associate names of numbers with the written symbols and learn how to count objects accurately. Your child must see and hear you talk about numbers in your every day conversations. You can sing number songs with them as you engage them. For example "One Little, Two Little Indians…, Five little Monkeys Jumping on the Bed….. These songs gradually extend counting words and will lead to number recognition.
Parents may use the number bricks to further teach number quantity. By providing a visual model, do a number parade show with your child, using the number bricks, you will provide your child with dual experiences of number symbols and actual object quantity. Count aloud by pointing to the symbols and call the number names.
Sing, clap, do movements and let your child touch and observe. Children learn through repetition. You will do this many times. Keep your count within range of 1-5 initially for 2 year old and within 1 -10 for 3-5year old. Parents must be intentional in teaching individual numbers one at a time. In doing this, over several months your child will be doing well in number knowledge. While you do this, you will observe your child at  play with the LEGO Duplo -All-in-one -Box-of-Fun set.  Pay keen attention to what is been done and said by your child. Document your child's progress and celebrate achievements.
Geometric Awareness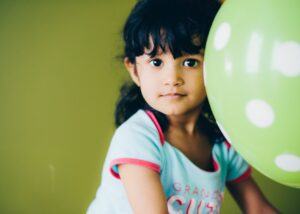 Seabass Creatives
For children 2 – 5 years old their geometric awareness start off with shape recognition. Repeated examination of shapes help your child develop new ideas and deeper geometric awareness. It is also important to help your child relate real three-dimensional objects to math symbols and drawings. Clearly, the LEGO Duplo -All-in-one -Box-of-Fun set provides the opportunity for teaching your child the basic regular shapes to start out with.
To meaningfully engage your child, you can cut out shapes and place them as shapes steps on the floor using adhesive materials. Sing, sit and step on these shapes over and over. Let your child use bricks to form over them this is good visual model for shape recognition and develop visual thinking. Talk about the shapes you see when your child stocks the bricks and make models. Again observe your child at play, document and celebrate achievements.
Spatial Awareness
Spatial awareness for young children 2 – 5 years old includes developing specific spatial concepts and or skills such as spatial thinking, spatial assembly skills, and visuo- spatial skills. Your child needs to be aware of objects in relationship to self, other objects and other people to support spatial thinking. There is much bricking and assembling in constructing models with LEGO Duplo -All-in-one -Box-of-Fun set to support spatial assembly skills.

 Click here for a LEGO adventure
The visual senses are very much-needed in making models and bricking. Parents can use the features in the set and place them in positions in relation to models built when your child is bricking. You can place them beside, behind, in front, on top of, up and down the models built. Talk with your child about spatial relationship. Demonstrate positioning over and over. Again find songs or stories to relate when teaching. Over many months your child will begin to develop spatial skills. As always,  observe what your child is doing at play when engaging with the set, document progress and celebrate achievements.
Cons
As your child is close to 5 years old you might see the need for increase bricking skills levels.You can support this by adding the bricks and features from LEGO Duplo -All-in-one -Box-of-Fun set to other play sets to increase bricking levels for your child.
You may find the LEGO Duplo -All-in-one -Box-of-Fun set out of your budget range. If so,  I want to give you and your child similar math learning experiences with a smaller LEGO set  of 24 pieces but with very limited bricking levels for children 2 -3 years old. You can opt for LEGO Duplo-Number Train and go for the math ride in number knowledge, geometric and spatial awareness. The cost is $19.99 and should be much affordable for you.
Take -A- Ways
Click here for a LEGO adventure
Early math skills and concepts are very critical to each child's math proficiency and for society to have math literate citizens. LEGO Duplo -All-in-one -Box-of-Fun set supports children's early math learning in number knowledge, geometry and spatial awareness and allows children to have fun while learning. The set is durable, suitable and is available at LEGO online store.
This post provided parents with strategies to engage their children in math learning using LEGO interactive bricks. It is my desire that you would have gained meaningful insights to assist your children learning math. You can share your home- made videos with me of the teachable moments you captured while observing, documenting and celebrating your child's achievements.
Please feel free to leave your comments, opinions, ideas and or questions. I am more than happy to respond to you as soon as it is possible.
Tracy-Ann Morgan-Smith, PhD, JP
References
Morgan-Smith, T. (2019). A phenomenological study of jamaican kindergarten teachers' perception and attitude to teaching mathematics (Order No. 27539700). Available from Dissertations & Theses @ Northcentral University; ProQuest Dissertations & Theses Global. (2307477072). Retrieved from http://search.proquest.com.proxy1.ncu.edu/docview/2307477072?accountid=28180
Watts, T. W., Duncan, G. J., Clements, D. H., & Sarama, J. (2018). What is the long-run impact of learning mathematics during preschool? Child Development, 89(2), 539–555. https://doi-org.proxy1.ncu.edu/10.1111/cdev.1213
">