Memory is an important cognitive function which is used to conduct our daily activities. Have you ever wonder why some children seem to have better memory than others ? You see this with adults as well. Just how important is memory to learning? Is there a connection to memory and better learning outcomes for children? If that is so, what can parents, families and teachers do to build children's memory skills so that they will succeed in science, technology, engineering and mathematics (STEM)?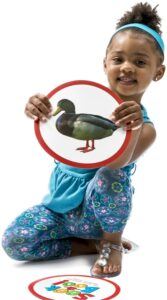 Amazon
The human brain is responsible for the memory system. Without memory learning would be impossible. As the brain process input it has to sort information coming in by way of sensory pathways. We do not pay attention to all inputs as the brain filters and store in its memory information to make sense of. The brain uses short term or working memory as well as long term memory to aid in learning and other cognitive processes such as critical thinking and problem solving. The key to assist children in learning STEM is found in understanding the memory system so that we can build memory skills for learning success.
The Learning Process
Stimuli are picked up by neurons which carry messages to the brain for processing. When neurons are stimulated their axons get coated with white brain matter called myelin sheath. The more neurons are activated the more coating its axons get. This acts like an electrical circuit which allows for the wiring of the brain. The more practice and stimuli received through connections allow for firing and quick processing hence prevent the brain from pruning; therefore, myelin secures connections in the brain. This is why stimulating young children is critical to developing brain architecture.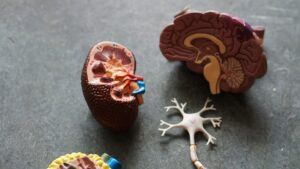 Robina Weermeijer
So how does the memory system aids in learning? Our brain learns best through multiple pathways. Different sections of the brain are responsible for specific tasks; for example, sensory, motor, mathematical thinking, language, reasoning and problem solving. Once again the more brain connections a child has the better the brain work through multiple pathways as the senses are alert and ready to process. A big part of processing is the storing and retrieval of information which is where working memory and long term memory are of importance.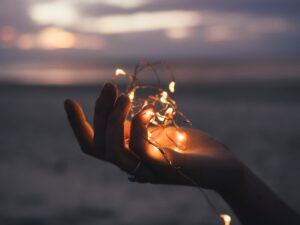 Marcus Wallis
Each child has preferred ways of learning based on brain connectivity. It is based on these preferences, the brain stores information in its memory system which is linked to multiple regions of the brain for example, sensations, language, images, sound, smell etc. The more connections the better memory can be retrieved through multiple cues. As a child learns information is stored in schema and can be retrieved to create more complex schema. If you think about how a computer process information you have a better understanding of semantic knowledge. It is putting information about specific areas into mental files in cabinets. Each drawer contains specific information about the topic.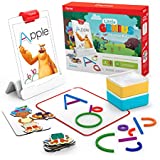 Amazon
This can be seen by how children learn math, First number recognition by symbol and quantity. When numeral 5 is seen the child can go to a drawer to understand how many objects make five. Five fingers on one hand may aid in this retrieval. As the child continues to build schema , he or she learns sets of five for example, 3 and 2 make five, then multiple of five so the child is building knowledge using new and previous knowledge.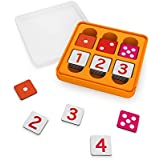 Amazon
The Memory System
Short term and long term memory work together to form the brain's cognitive architecture. Working memory is short term memory it holds and manipulate information for short periods for processing. It is the cognitive work station or work pad of the brain to aid in learning. When a question is asked, working memory holds it and then send it to long term memory to retrieve a response. This response will select the drawers with schemas to come up with the best response to the question.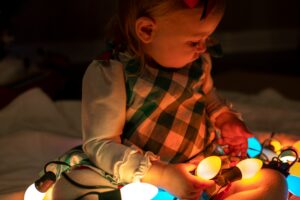 Jeremiah Lawrence
That is why if you are asked about an area you have no knowledge of it is difficult to get a response as there is no previous knowledge or schema to retrieve. When information flows from short term to long term memory learning takes place and there is permanence. When information flows from long term to short term memory this is considered recall or remembering.
Working memory is very important in learning. It holds new information and determines how much information we can manipulate in a short time. Working memory is supported by a set of cognitive and behavioral skills known as executive function skills (EF). EF skills are critical for learning STEM. EF skills are used to solve problems and think critically. The behavioral skills aid in regulating attention and shifting focus in working memory to solve problems subsequently, supporting the learning process.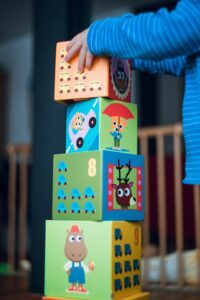 Markus Spiske
Children with good working memory tend to do better in math and STEM subjects in general. That is why if we can't get our children to pay attention, it becomes difficult for them to learn. Executive function skills therefore assist with sustaining attention, holding critical information for problem solving, sticking to the task for completion and paying attention to what is most important.
Building Memory Skills
We see the importance of executive function skills in learning and remembering and the use of schema in long term memory. So how do we support children in building EF skills? This is through practice and activities that are developmentally appropriate. We have to engage them in tasks that make them pay attention, think critically, solve problems, connect new knowledge with previous, and draw conclusions independent of previous knowledge thus, ignite their intelligence and lead to innovations.
Amazon
The brain tend to work best by using common patterns and categorizing information that is connected to long term memory. A child's ability to detect patterns makes solving problems possible. The brain functions best when it is used in ways that are consistent with its design. Giving children challenges where they have to think, make decisions use trial and error and patterns of sequence, order and behavior are critical to building memory skills for success in learning STEM.
The following link is a previous post about pattern and STEM fluency. Click link below to to read
Why is Patterning so Important to Your Child's STEM Fluency? | STEM Education 4 Children (benefitsofastemeducation.com)
Disclosure-This page has affiliate or referral links. As an Amazon Associate I earn from qualifying purchases. This means I receive a small commission if you decide to click through and buy anything. This is at no extra cost to you but helps me to maintain my website. The information in this post is based on research and professional experience. I am not paid for my opinions, suggestions or recommendations. I take the time to research the resources and make them available to you. I never recommend poor-quality products or create false reviews for sales. You are free to make your own decisions when purchasing. Full Disclosure
Top Recommendations
Here are my top two recommendations to assist your child in building memory skills for better learning outcomes. You can click the name of the resources to purchase on Amazon. These resources are excellent gifts to give to your child for Christmas. Resource number one is best for toddlers and number two for children 3-8 years.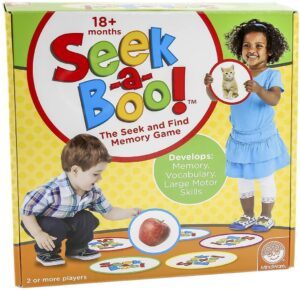 Amazon
TOYS THAT TEACH: Seek-a-Boo is the fun and exciting way to build your child's vocabulary and improve memory skills with repetition.
EARLY LEARNING: These large laminated cards are high-quality, bright and color-coded by 6 categories. Show your child the "FIND ME" card and have them match it to one of the "SEEK ME" cards
MULTIPLE WAYS TO PLAY: Seek-a-boo can be used as a memory game and is also a great way to introduce your toddler to the concept of matching.
INTERACTIVE PARENTS GUIDE: This game also includes an interactive parent guide which provides instruction for more ways to play. Switch roles, create your own combinations, practice taking turns—the learning and play is endless!
INCLUDES: 36 Circle "SEEK ME" cards and 36 Square "FIND ME" cards.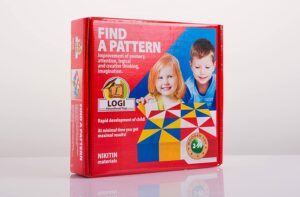 Amazon
Puzzle games is very pleasing to the child, feels great satisfaction from the positive result of block design; from easy to f gradually making more effort and mental abilities
Learning games wooden puzzles have 97 tasks of kids cubes from simple to difficult for different ages from 3 to 8 years
Preschool toys educational find a pattern gives a powerful rise of concentration, spatial thinking imagination of logic and observability
Wooden cubes educational will show incredible results after several pattern games like Montessori materials
High quality natural wood cubes bright colors non-toxic learning toys for kids pattern blocks
Take-A-Ways
This post was written to support parent, families and teachers to gain insights into how memory supports learning. It looked at the cognitive process of learning and highlighted the relevance of short term and long term memory. The role of executive function  skills in the operation of working memory. Parents, families and teachers are encouraged to support children in building EF skills for success in STEM.
It is my sincere desire that this post was relevant and assisted you to support your child. Please feel free to leave your opinions, ideas, comments, and questions relating to this post. I am more than happy to respond to you in a timely manner.
You are free to share or like this page on any of the above social network. Click on them (Twitter, Facebook, Pinterest) on the top right of the page.
I welcome you sharing your children's experiences using the suggested resources. Thank you for stopping by and have fun engaging your children!
Tracy-Ann Morgan-Smith, PhD, JP